Security systems can be very expensive and provide little accessibility to homeowners. There is a smart system that uses Z-Wave wireless technology that syncs to various home components for a truly remarkable smart home experience.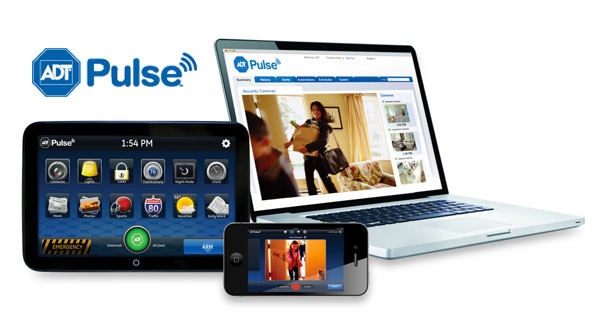 ADT Pulse is a smart home security system that actually makes homeowners more engaged and in control of their systems. It features a number of remote capabilities. These include the following remote home automation components: adjust the thermostat, turn lights on/off, turn appliances on/off, lock/unlock doors and more. So picture having a smart home that not only makes your life easier, but also helps protect your home from a variety of dangers, such as fires, floods, carbon monoxide leaks and home burglaries.
ADT Pulse connects to your smartphone or tablet via a Wi-Fi connection. This lets you know the status of your alarm system anywhere—a feature not provided in any standard alarm system. And with Pulse + Video, you can remotely monitor your home with HD live video.
Homeowners are always in the know with Pulse. Not only can they monitor the inter workings of their homes, they'll also receive email and text alerts were anything to happen. Certain parameters can be set, providing custom settings for these notifications. If an alert does happen, a push notification will be sent on your smartphone or tablet, alerting you of that particular circumstance. If and when this happens, you have the ability to quickly act and contact emergency personnel. But ADT does that anyways—it's just one feature to give homeowners more connectivity with their alarm.
And there is another great benefit of ADT Pulse—it's affordable and doesn't cost homeowners an arm and a leg to purchase. The ADT cost is a little more than $50 a month. So rather than spending a small fortune for home automation kits found online like Amazon, or retail stores like Best Buy, consider ADT Pulse to get all those same home automation features with the added benefit of having home security protection.