Even if you're not celebrity cook Gordon Ramsay, I bet your kitchen is the busiest area in your house. Kitchens are not just for preparing your meals. It evolved into a social area where you can eat and drink wine with your friends, cook with your parents, or teach kids how to bake. Lots of activities happen in the kitchen and we don't want our movements limited—at all.
Because of that, designing and planning a small kitchen space is harder than building any other room in the house. Your chosen architects and kitchen designers need to fit all your required appliances and requested features in a way that you can use them properly and comfortably.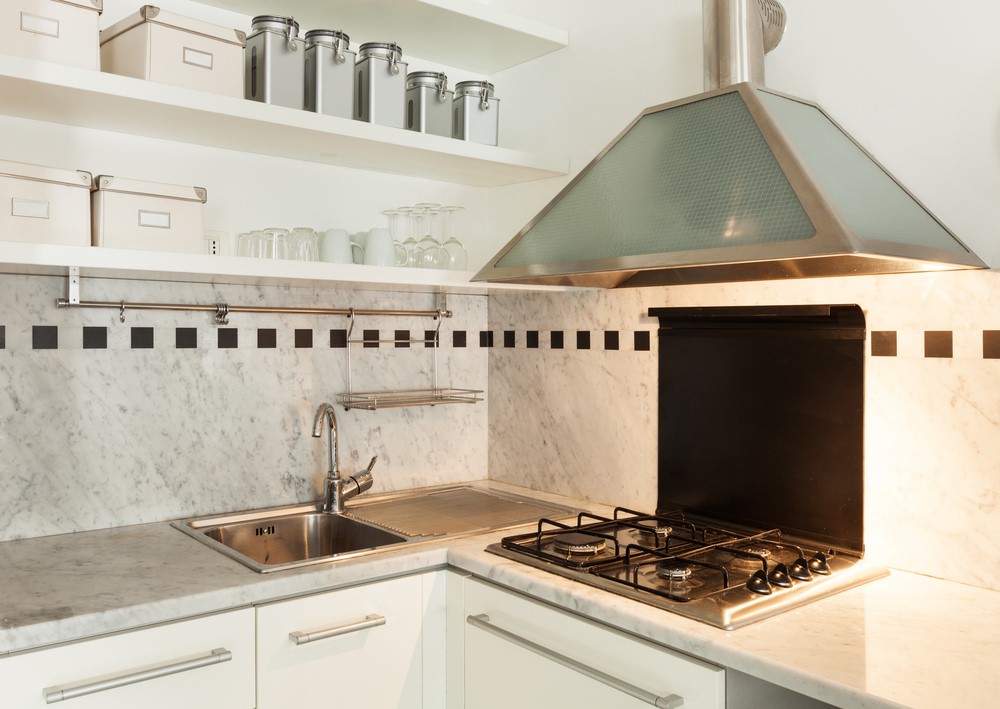 If you want to know how you can maximise every inch of your small kitchen space, read on:
Build more drawers than cabinets
Good storage is on top priorities of homeowners in the kitchen. When your cabinetry has more drawers, you can easily access your cooking and eating essentials. Pick a cabinetry design with two or three drawer sizes. This will help you organise your stuff better.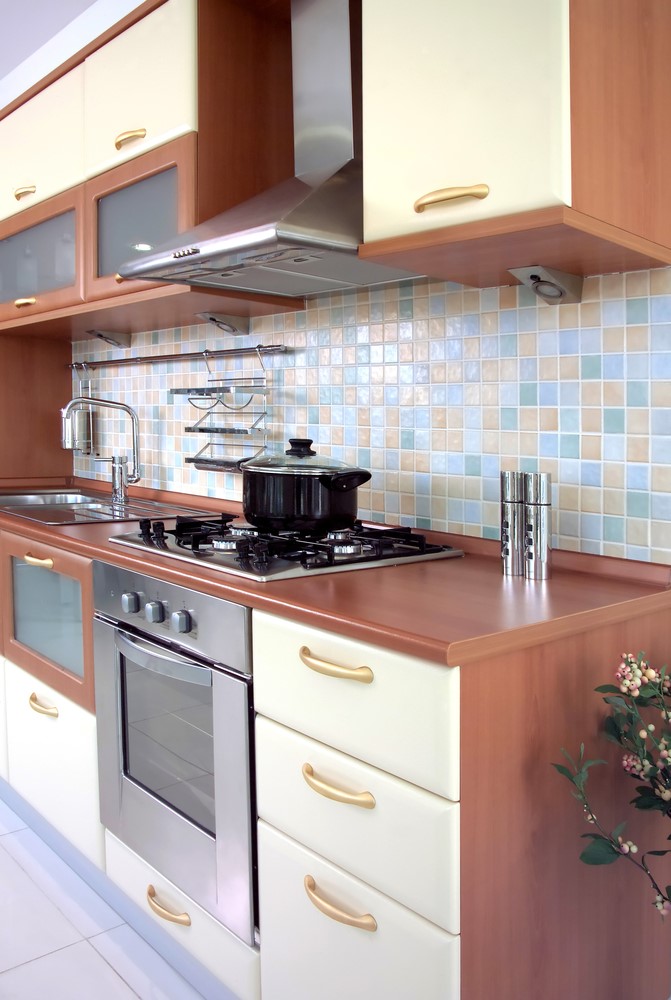 Explore modular or DIY shelving options
Small kitchens can only accommodate a few cabinets and drawers. If you need more storage space, it's time to add some savvy shelving tricks. In the galley kitchen below, the homeowner used reclaimed crates as a reachable spice cabinet on the wall above the stove.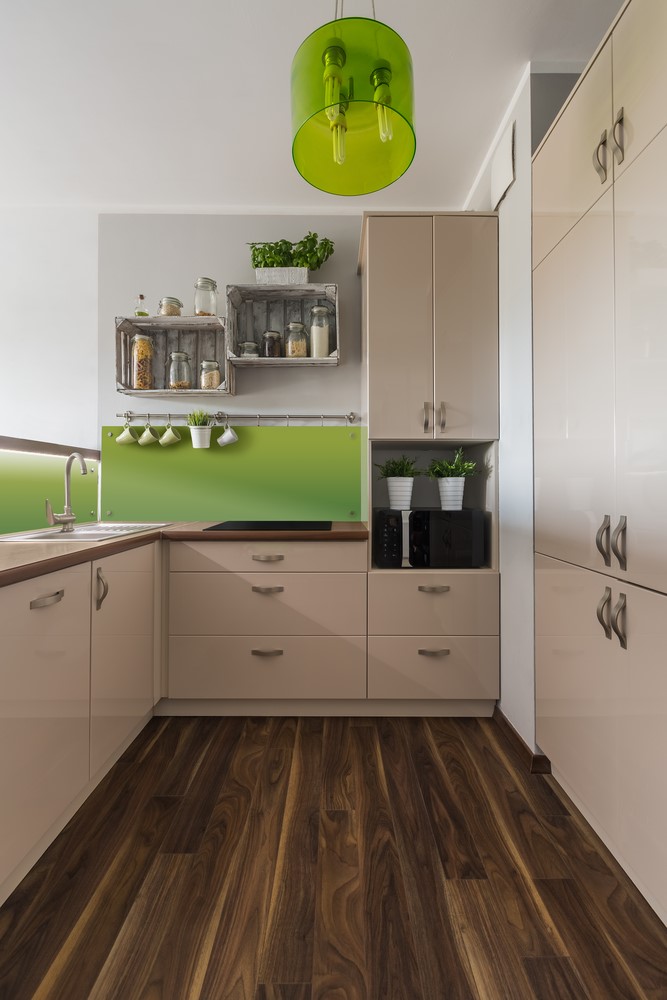 You can also install wall shelves. Hang everything and anything with a handle using hooks. These materials are easily bought in home improvement stores hence you can DIY them when you have time. It's one of the most cost-efficient efforts to organise your kitchen space.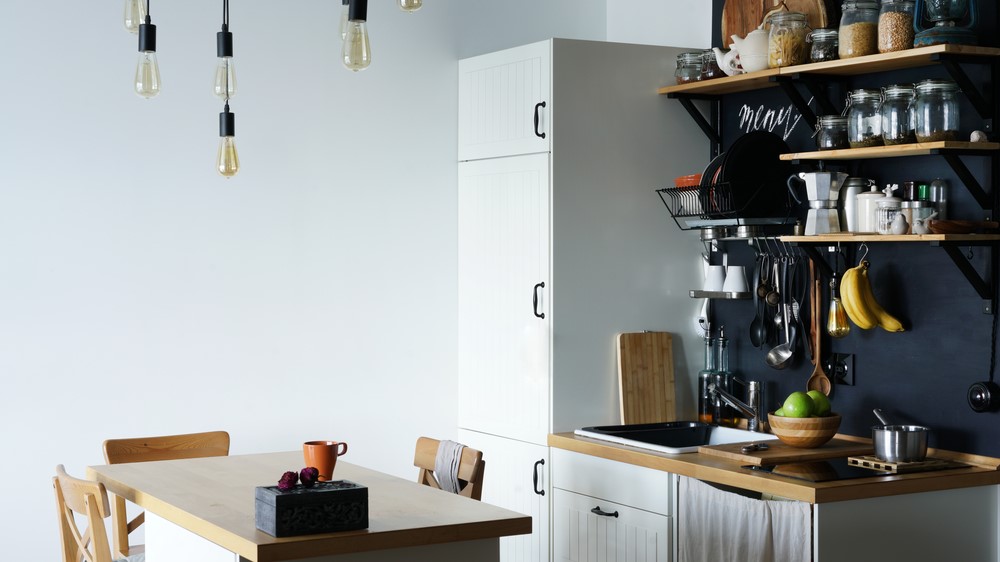 Simplify the frills on the cabinets
The more streamlined cabinets and drawers are, the larger they look. Use slim drawer and cabinet pulls which follow the lines of your cabinetry. You can also skip these frills and go for cabinets with inset troughs.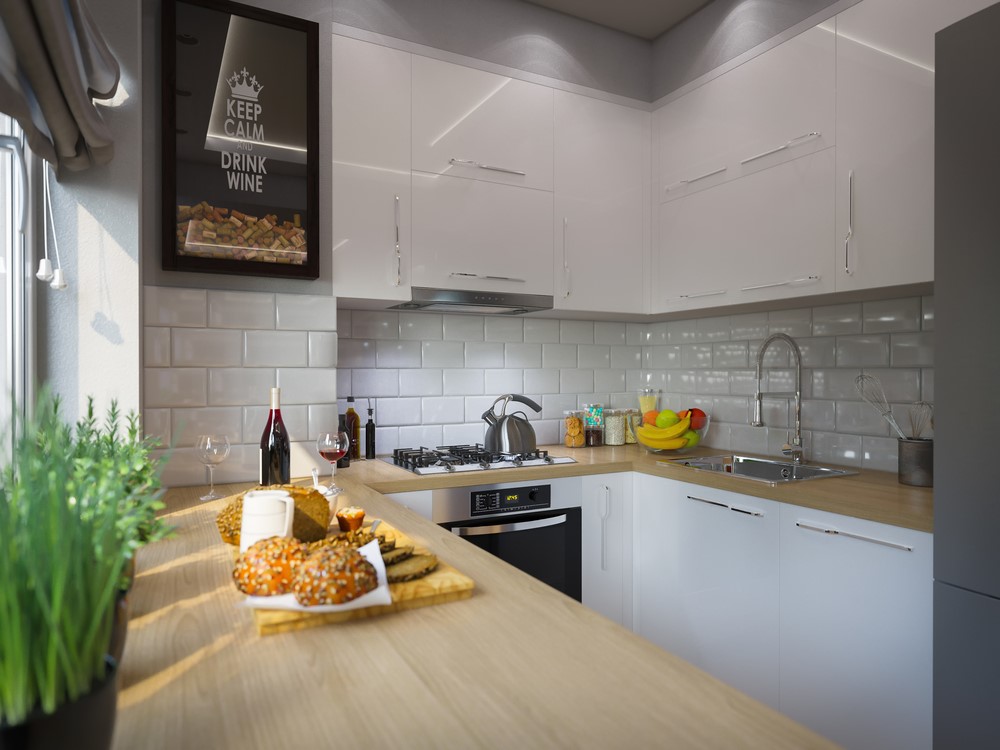 Replace the dining table with a bar
In the event that you can't fit a separate dining table in the kitchen, you have an option to sacrifice a couple of cabinets in order to have a countertop ledge. This small breakfast bar can accommodate two well-seated adults during meal time.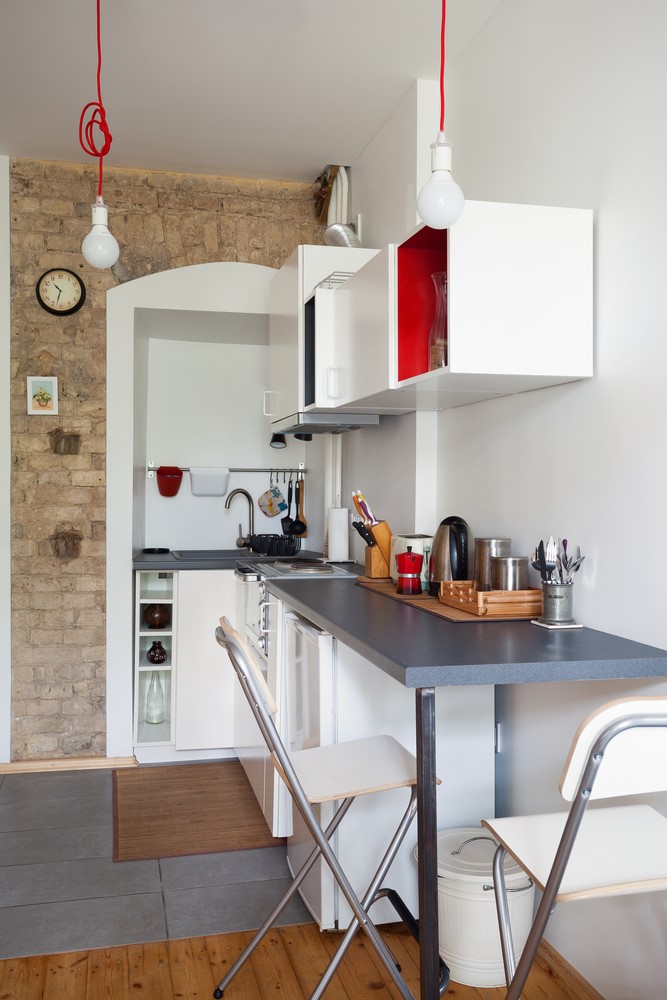 Match the shape of the kitchen with the room
If your kitchen lands on a tight, U-shaped space like the one below, consider having slim cabinets or drawers. It's the best way to harmonise your storage and kitchen appliances.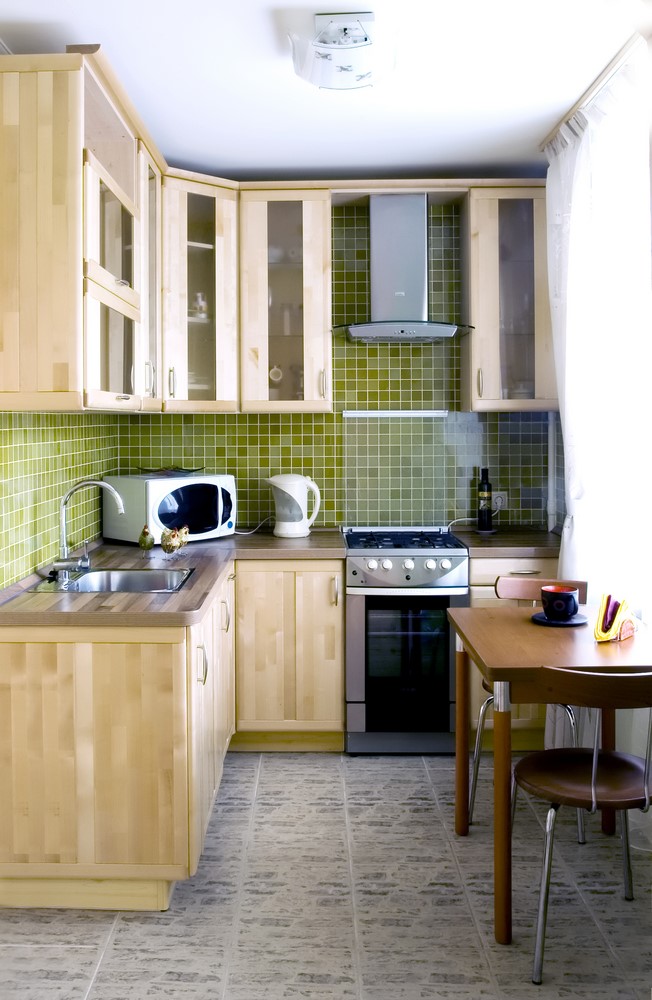 Bigger appliances are not always better
If the appliances won't fit, don't buy it. There are high-quality brands of kitchen appliances who offer products which fit small spaces. The gas range above is a little petite but still looks functional.
Switch to an undermount sink
The lip of an undermount sink is mounted below the countertop. It won't look like the sink ate a lot of counter space because it's underneath the counters. In small kitchens, small yet deep sinks are highly recommended.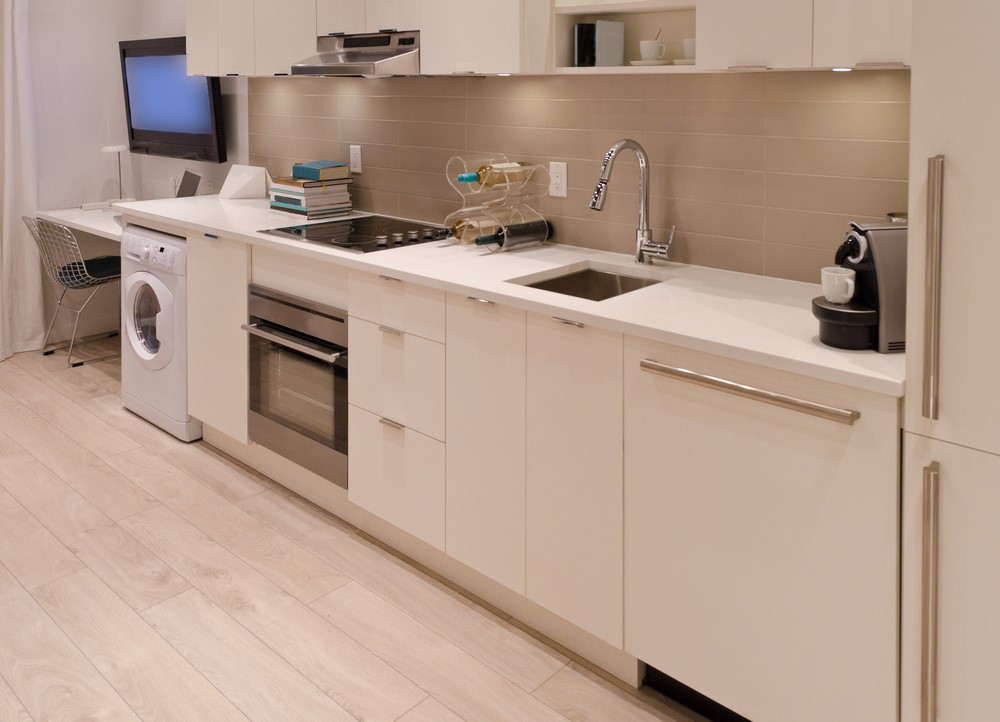 Extend your cabinets
Maximise your upper cabinets by extending them to the ceiling. Making it taller or longer will give you more cupboard space. You also avoid the weekly cleaning of the infamous kitchen gap which traps dust and dirt. This may cost you extra dollars during construction because you're requesting semi-custom cabinetry.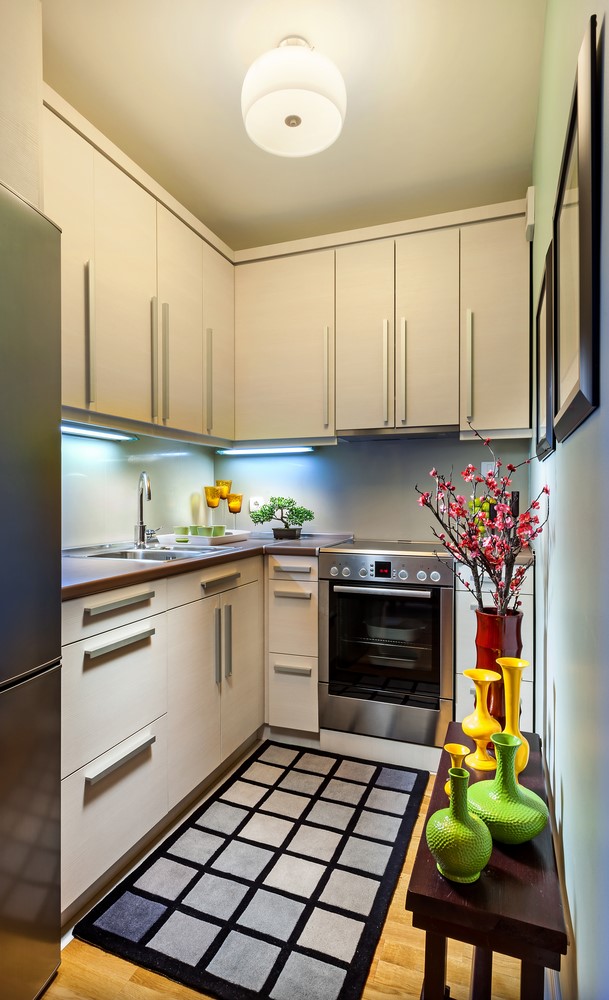 No wonder why building and renovating kitchen spaces are the most expensive. It needs all the careful planning and on-point implementation.
Do you have a small kitchen space which needs a little rescue? Would you like to know how designers can address your design dilemma? Share your stories in the comment section below or via Facebook. ∎
Author bio:
Charlene Ara Gonzales is a design writer over at Superdraft Pty. Ltd. in Australia.