If you are a landlord or property management company who is trying to entice renters to your property, then you should increase a rental home's curbside appeal. The individuals who are considering a rental home or apartment will look at the exterior of a property first to determine what the inside looks like. You don't need to spend a lot of money on a rental property's landscaping and lawns to make it look more attractive. When you are able to complete do-it-yourself projects, you can also save money on the labor costs of improvements to a rental property.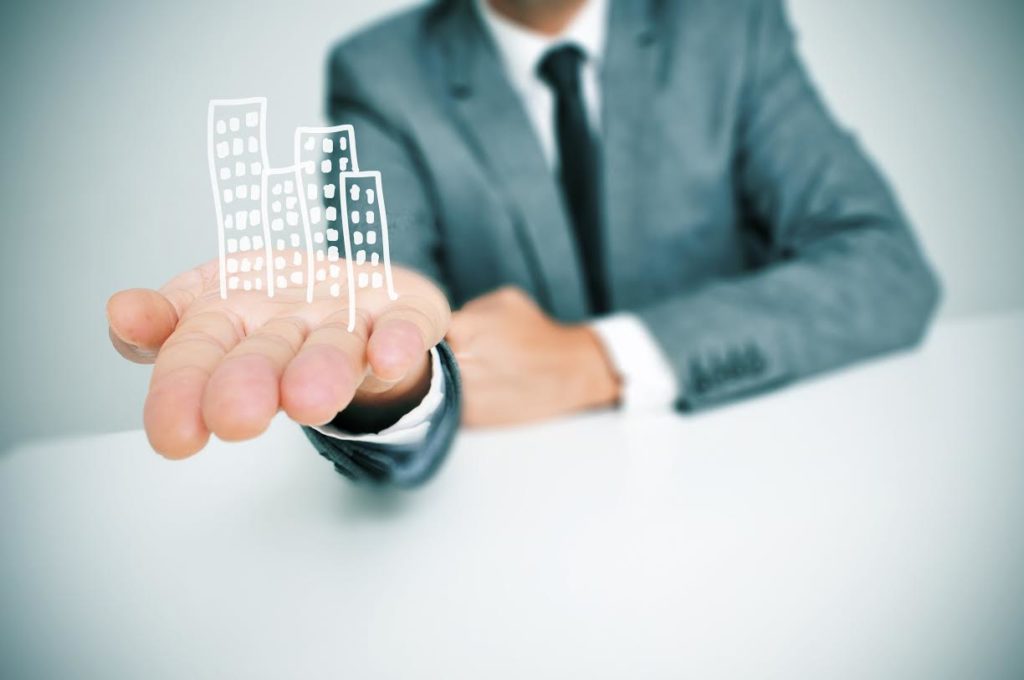 Tip 1: Keep a Rental Home's Lawns Mowed and Edged
Make sure to keep your rental home's lawns mowed and edged to help the property look better. When the grass on a home's lawns is trimmed, you are less likely to have an overgrowth of weeds or large populations of insects. Clean concise lines are pleasing to the eye at first glance.
Tip 2: Remove Rocks and Tree Branches From a Rental Property
Don't leave tree branches and rocks scattered on your rental property's lawns because it makes the landscaping look unkempt. Before you mow the lawns on the property, remove tree branches, trash and rocks from the exterior.
Tip 3: Sweep and Powerwash a Rental Property's Driveway and Pathways
Drive past your rental property to see if debris or fluid stains have collected on the pathways, porch or driveways. Have a broom ready to sweep away the debris after a rainstorm knocks down tree leaves and branches. Rent a power washer to remove oil, gum or rust stains from the driveway or walkways.
Tip 4: Make Sure That It Is Easy To See the Rental Home's Address
Make it easy to see the rental property's address from the street by installing large numbers on the exterior of the building in multiple locations. If the rental home has a mailbox by the street for rural deliveries, then make sure that it is in good condition with an easy to read address. Stenciling the address on the curb (in neighborhoods that allow this) in black and white or any contrasting colors that catch the eye works well. It is best to match the neighbors colors if they are uniform.
Tip 5: Plant Flowers On the Rental Property's Lawns
Grow seeds in small containers to transplant to a rental property's lawns, or you can buy flowers at a local gardening center. Focus on low maintenance flowers that bloom for long periods of time. Plant flowers around trees, along the pathways or next to the home to draw the eye and infuse color. Keep the flower bed border tidy to keep lines clean between flower beds and the grassy areas.
Tip 6: Remove Autumn Leaves and Winter Snow
If you are trying to rent a home in the autumn or winter, then it is essential to maintain the property's landscaping. Stop by your rental property on a regular basis to remove the autumn leaves and winter snow (focus on the walks and driveway).
Tip 7: Focus On the Backyard To Improve Its Appearance
In some cases, anyone passing by a home can also see its backyard, so you should be sure to keep the lawn and foliage trimmed.
Tip 8: Add Exterior Lighting To a Rental Property
Today, it is inexpensive to buy and install exterior lighting outside a rental home. You can opt to use solar or electrical lights, and you may want to install both types to have more security. These should illuminate regular walkways with an option to turn on a light in the darker areas around the house (the sides usually and the backyard).
Tip 9: Create Topiaries With the Large Shrubs On a Lawn
Become artistic by creating topiaries with the large shrubs on a lawn. You can learn how to shape shrubs into topiaries by finding a book about it at your local public library or by looking for directions about it online. A company can be hired to do this if sculpting is not your thing.
Tip 10: Install Lawn Ornaments At Your Rental Property
Look for inexpensive lawn ornaments at local department stores to add an interesting element to a rental property. You can find statues, birdbaths and spinning whirligigs to place on the lawns of a rental property. Keep decorations to a minimum however, less is more.
Tip 11: Add Fencing Around a Rental Property
Renters enjoy having fences around a property so that their children and dogs can play outside safely. If your rental property already has wood fencing, then make sure that it is in good condition with a new coat of paint or sealant.
This guest post contribution has been made by Yard Master Services, providing exceptional yard services in Idaho Falls, ID, Pocatello, ID and Logan, UT areas.