The room is the ambiance of the house that most has the face of its owner. The room, which is made for rest and relaxation after an exhausting day, needs to be decorated very carefully, after all it will be the environment in which you will spend hours of your day and it must be that special little corner. So, the bedroom is the ideal place to accommodate the most personal decor items and photos, which do not need to be just in the doorway portraits. Check out various ideas to put together wall murals to decorate the bedroom wall and get inspired.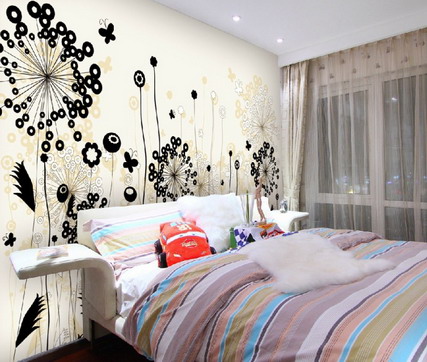 Choosing the wall for your picture mural
When choosing the wall for your photo mural, it is important that it be a visible and wider space, so the walls above the bed or above your desk are ideal for a mural. In spite of this, you can choose the wall you want, even the most hidden if you are afraid of getting sick of your mural.
Choosing photos
After choosing the wall for your photo mural, it is time to choose the photos that will be part of your mural. At this stage, it is up to you to choose the ones you like best, but it is better to prioritize the most beautiful of trips or places you have ever known and mix them with photos with friends, family and alone.
Nowadays, with the rise of social networks, we end up posting a lot more photos online and taking them more with the cell phone than with cameras and revealing them. It's a good idea to separate your favorite photos from your most popular photo-sharing network and print them on photo paper; you can do this even at home. Or let it be done by a professional wall murals company UK.