Self leveling floor is a flooring alternative that has no seams and can be placed on existing floors.
The great advantage of self-leveling flooring for epoxy flooring covering existing coatings is the practicality of application. The previous floor may be slightly uneven, such as ceramics with grouts, for example, which does not have any problem because the self-leveling floor layer, as the name says, "self leveling". Just spread the still liquid layer on the floor, and expect to dry. Regardless of what is below, the top surface will always remain smooth. In addition, the application is very fast.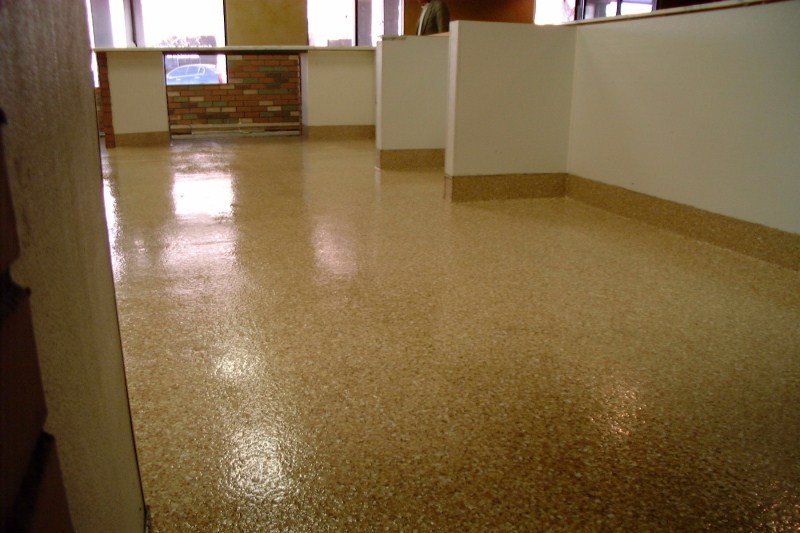 And all this, there needs an increase of almost imperceptible thickness, of only 1 to 3mm.
The composition of the self-leveling floor is basically for residential epoxy flooring, which is highly resistant. This makes use on floors highly effective. They resist chemical contact and are very hygienic as they do not absorb dirt and are easy to clean. So they are widely used in hospitals, laboratories or food companies.
When used at home, another advantage is the possibility of creating varied colors and compositions, mixing colors and making drawings or even placing objects in the bottom and covering with a transparent layer of self-leveling floor.
Self-leveling epoxy flooring can be used in any internal environment, as long as the circulation is not too great as it can scratch. The brighter the finish, the more easily the scratches will appear. Some care in use can then make a difference, such as putting felt on the base of the furniture so they can be dragged and also avoid contact of other sharp objects on the floor. But after a while, if necessary, a reapplication of the material may be made. And in humid environments, it is advisable to use the non-slip version or add some kind of aggregating material.