The installation of a good hood is increasingly common in apartments and much sought after in renovations during the integration of kitchen and living room. After all, no one wants to leave the house smelling of smoke and grease.
First you need to know that the kitchen hood is an exhaust fan (it sucks hot air, smoke and unpleasant odors out of the environment) and not a scrubber. The second basic information is: scrubbers (which suck up air and retain the fat contained in it by means of filters) are not as efficient for such environments.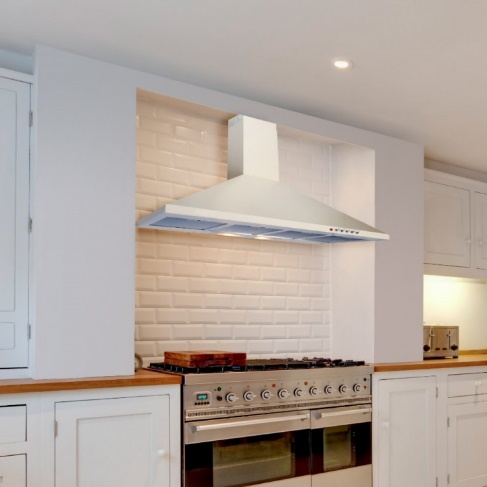 Why it is necessary to eliminate the impure air of the environment, which requires the existence of a duct between the equipment and the outer space, something that the debugger does not have. These devices should only be used in the latter case, when it is not even possible to install a duct with a hood.
So if your apartment does not have pre-installed duct, you will not escape the breaker. To help you with the task of choosing the best device and making a good installation, we have selected some tips.
Size and power
The size of the hood depends on the size of the cooker and not on the environment. Ideally, the limits of the hood should be extrapolated by 10 cm (for each side) of the cook-top. Attention: For equipment glued to the wall, consider three sides (sides and front). If it is not possible, opt for a model with higher power.
Efficiency x beauty
Not always the most beautiful hoods are the most useful because the shape of the chimney also determines the absorption strength of the appliance. Pyramids are more efficient than rectangles. Equipment with lower profiles (such as rectangular design) may be nicer, but they may require larger motors, which can be very noisy. To avoid unpleasant surprises, test the hood before purchase.